Z7_NQ5E12C0LOF160QDKRNCOGGJI3
Portal U de A - Cabezote - WCV(JSR 286)
Actions

Teclas de Ayuda de acceso Rápido
ALT + 1 Inicio
ALT + 2 Noticias
ALT + 3 Mapa de sitio
ALT + 4 Búsqueda
ALT + 5 Preguntas frecuentes
ALT + 6 Atención al ciudadano
ALT + 7 Quejas y reclamos
ALT + 8 Iniciar Sesión
ALT + 9 Directorio telefónico
viernes, 19 de agosto 2022
19/08/2022
Links

Z7_NQ5E12C0LOF160QDKRNCOGGJ35
Inglés UdeA - MegaMenu - JSR(286)
Actions
Z7_NQ5E12C0LOF160QDKRNCOGGJA0
Portal U de A - Visor de Contenido - WCV(JSR 286)
Actions
Faculty of Pharmaceutical and Food Sciences
Z7_NQ5E12C0LOF160QDKRNCOGGJA1
BIOPOLIMER
Academic Unit:
Faculty of Pharmaceutical and Food Sciences
OECD
Discipline Medical and health sciences
Subdiscipline Health sciences
Strategic Focus
Biopolimer develops technologies and products using nanotechnology and biotechnology for the pharmaceutical, cosmetic, food, and environmental industry that impact and promote social development. We use nanotechnology to improve stability, safety, efficiency, and effectiveness. From the diversity of basidiomycete fungi of the white-rot in Colombia and its metabolites and ligninolytic enzymes, products of interest are obtained, such as beta-glucans. Besides, agroindustrial, forestry, and polymer waste are used, contributing to the resolution of environmental problems.
Research Areas and Topics
Nanotechnology for the pharmaceutical, cosmetic, and food industry.
Study of plants and agroindustrial waste in Colombia with therapeutic potential.
Assessment of the potential of Colombian fungi for developing pharmaceutical, cosmetic, and food applications.
Assessment of the ligninolytic potential of various species of basidiomycete fungi and bioprocesses for biotechnological applications.
Sustainable Development Goals (SDGs)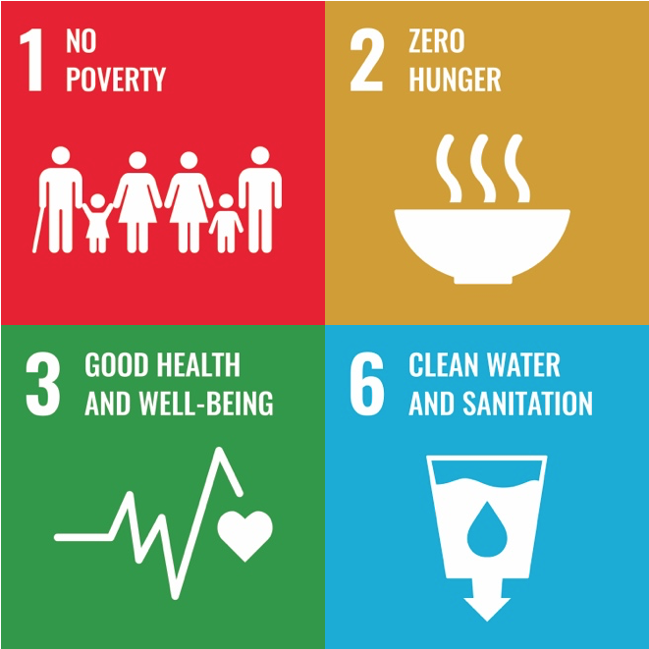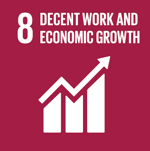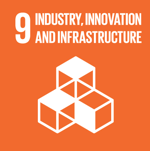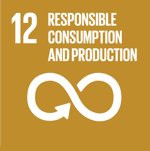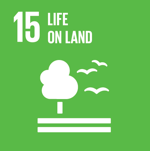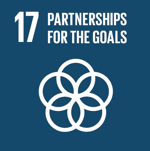 Group Coordinator
Freimar Segura Sánchez, Ph.D.
Ph.D. Pharmaceuticals and Biopharmacy.
Université de Paris Xi (Paris-Sud), France.
Group Coordinator Email
Research Group Email
Scientific Cooperation
Collaborative Relationships
Creation of the Spin-off Bioinnco S.A.S., a Tech Innovation Group company, as well as projects and ongoing relationships.
Participation in the LIDA network (Lacasas Inmovilizadas para la Degradación de Compuestos Aromáticos en Aguas Residuales), which is part of CYTED.
Participation in the 243º Technical Committee "NANOTECHNOLOGY" of ICONTEC.
Relationship and projects with Kuraray America Inc. (KAI), EVAL™ Business Unit.
Implementation of agreements with KIST — Korea Institute of Science and Technology.
Relationships with UMR CNRS 8612 Institut Galien Paris-Sud.
Notable Projects
Technical preparation of the Ganoderma bioprocess for optimization and scaling purposes.
Production, characterization, and biological activity of fungal polysaccharides.
Nanostructured lipid transporters loaded with Thymus vulgaris and Rosmarinus officinalis essential oils as biopesticide alternatives.
Polymeric nanoparticles with the ability to transport and release doxorubicin in environments with specific pH and redox potential.
Main Research Results
Patent granted by the SIC: "Functional indefinite culture medium with natural biocomposite inducer." It led to the creation of the Spin-off Bioinnco S.A.S. to whom its use was licensed.
Patent granted by KIPO: "Composition comprising the extracts of Guadua Angustifolia for prevention or treatment of retinal diseases." Joint work with the KIST.
High molecular weight fungal intra- and exopolysaccharides produced from Colombian ligninolytic fungi on a bioreactor scale, using agroindustrial residues which have shown to have antitumor and immunostimulant activity, while being potentially useful in the food and pharmaceutical industry.
Participation in the National Committee for Standardization in Nanotechnology — ICONTEC 243º committee.
Research Portafolio
We are a benchmark in nanotechnology.
Design and development of micro or nanoparticulate matrices or formulations for the pharmaceutical, cosmetic, and food industries. Courses and training in nanotechnology.
Determination of total glucans and alpha and be ta glucans; mannose (mannan), glucose and fructose; total carbohydrates or total sugars; and ligninolytic enzymatic activity of lignin peroxidases (LiP), manganese peroxidases (MnP), and laccases.
Biodegradation tests with exposure to ligninolytic enzymes or liquid or solid cultures with various ligninolytic fungi to determine the existence of biodegradation through one or more variables.
Preparative HPLC. We have analytical and preparative HPLC with a PDA detector and fraction collector.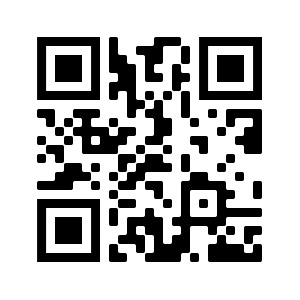 More Information

Z7_NQ5E12C0LOF160QDKRNCOGGJA3
Z7_NQ5E12C0LOF160QDKRNCOGGJQ0
Portal UdeA - Iconos Footer - WCV(JSR 286)
Actions