Z7_NQ5E12C0LGHF10QUU9BVMIKM84
General Information English Version
Spanish-language Immersion Course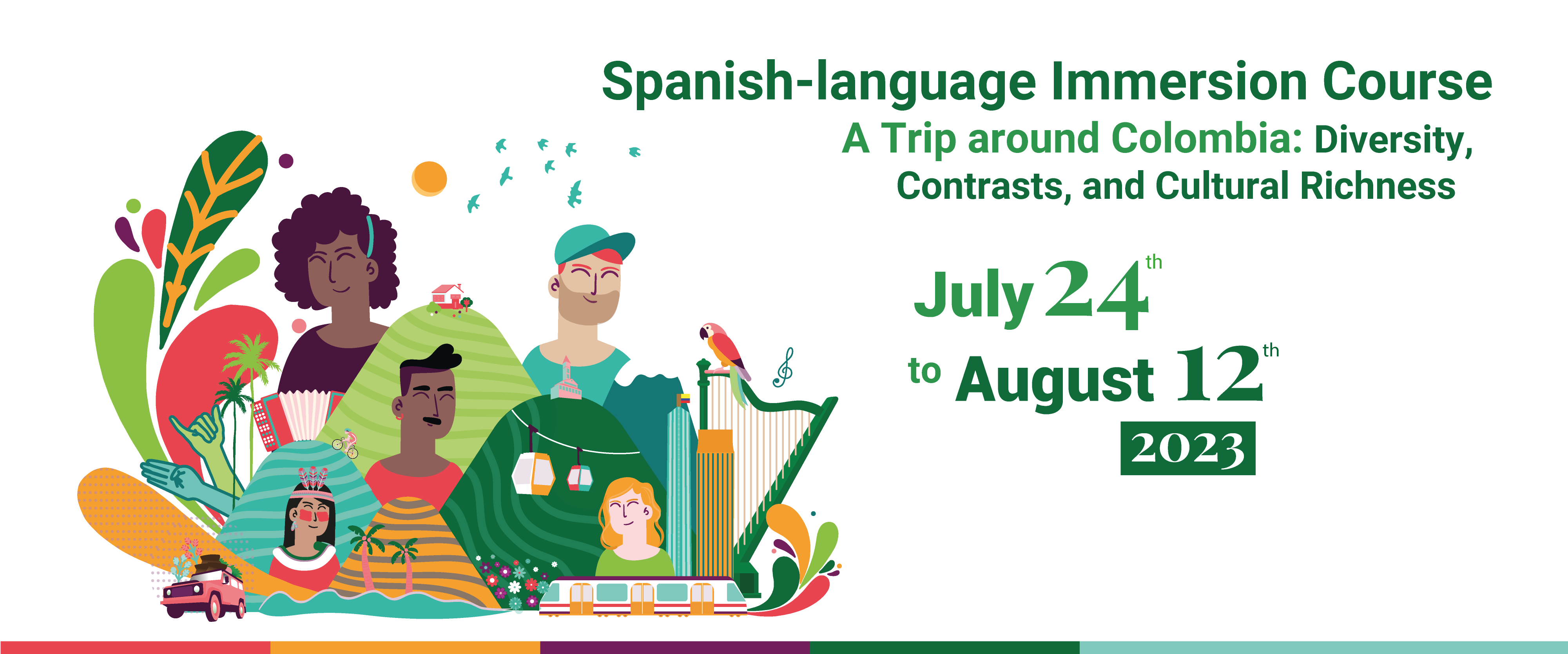 Welcome to the UdeA Spanish-language Immersion Course, a customized course designed for you to learn, live, and experience Spanish through Colombian culture, traditions, and reality.
The course we have designed for you is divided into six major stops or thematic axes that will be powered by classes with a Colombian teacher and experiences in cuisine, dance, culture, and lots of Colombian tastes and rhythms.
In this course, you will learn about: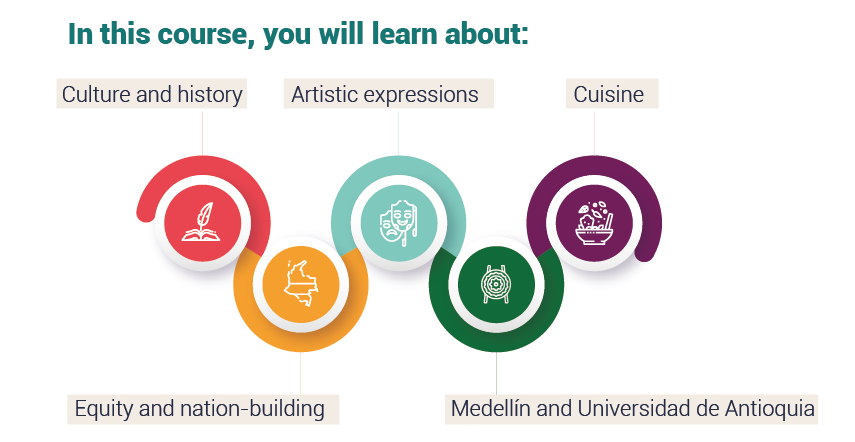 Are you ready to travel with us?
We are happy to have you with us at Universidad de Antioquia. We hope that this experience will provide you with new knowledge and skills to apply both to your life and your Spanish communicative proficiency.
Here are some details on the course`s methodology and assessment
Our methodology is divided into four main areas or stages:
1. Spanish-language classes with an experienced teacher.
2. Practical experiences to discover cuisine, art, literature, and much more.
3. Complementary and further learning exercises in a virtual scenario organized in stops, adventures, and challenges.
4. Tutoring sessions to resolve doubts or delve deeper into topics of interest.
Dare to live this adventure to the fullest!
Here is what our journey together in this Spanish immersion will look like.
All the activities and experiences will be supported by complementary challenges and adventures organized in a customized virtual learning environment.
Week 1:

Week 2:

Week 3:

Hourly Intensity:
100 hours
44 hours of spanish-language classes, tutoring sessions and experiences
24 hours of field trips
32 hours of independent work in a customized virtual space
This course includes:
Spanish-language classes, tutoring sessions and experiences.
Accommodation with breakfast included (from July 24 to August 14).
Field trips (transportation included).
Access to the customized virtual space of the course.
Access to the cultural activities proposed by the Programa Parcero (Buddy Program).
Access to the cultural and academic activities proposed by Universidad de Antioquia.
This course does not include:
Airplane tickets.
Lunches and dinners.
Daily transportation between the hotel and the university.
International medical insurance.
Any other item not described in the list above.
Price:
1500 US Dollars
Approx € 1300 EUR.
The reference currency for the course is American Dollars (US).
Special price: 1350 dollars*
*Students and graduates from partner universities abroad, and groups of 3 to 6 people.
How to enroll?
Follow the link and complete your personal information here: https://bit.ly/SpanishCourseUdeAForm1
You will receive an email with the approval of your application and a link to make the payment.
Minimum students expected:
12 students
The opening of the course depends on the number of students enrolled.
Enrollment dates:
From November 2nd, 2021 to May, 2022
Minimum Spanish proficiency requirement:
A2 Spanish-language level completed or B1
Spanish-language level started, at the moment of the beginning of the course.
Further information: spanish@udea.edu.co
🎥 International students at UdeA: https://youtu.be/G-lq8hahS5U
Curso de inmersión Inglés Brochure 2022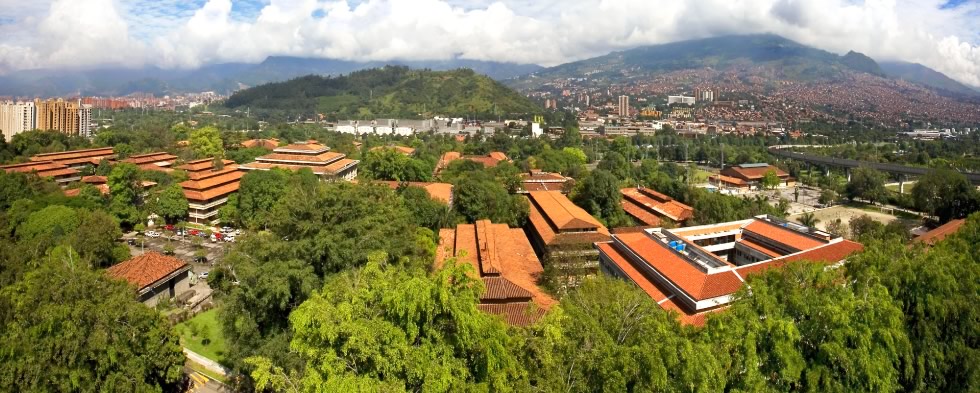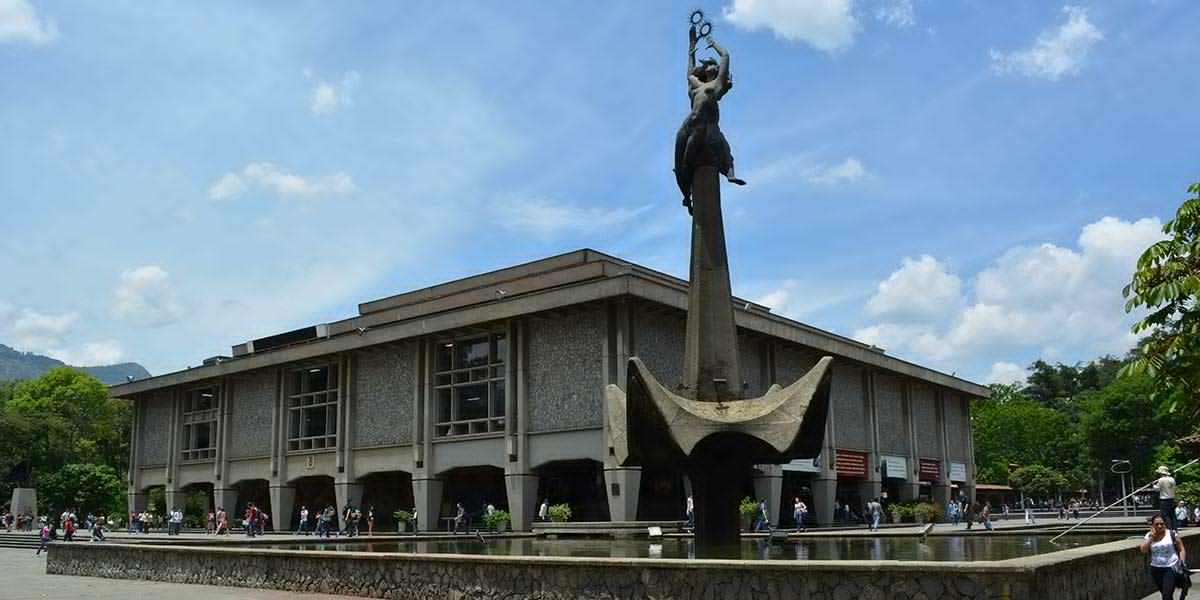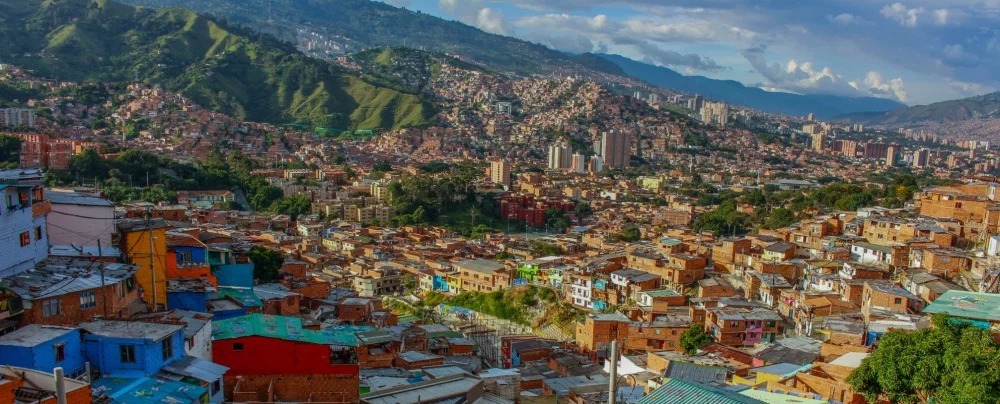 Z7_NQ5E12C0LGHF10QUU9BVMIKM86
Z7_NQ5E12C0LGHF10QUU9BVMIKM85
Z7_NQ5E12C0LGHF10QUU9BVMIKMO0
Z7_NQ5E12C0LGHF10QUU9BVMIKMO2
Portal UdeA - Iconos Footer - WCV(JSR 286)
Actions